If you are anything like me, you probably have a love hate relationship with ESPN. I love the live coverage, Baseball 2night, Sportscenter, College Gameday, and lots of other great programming but could do without Skip Bayless, Steven A Smith, and gimicky crap like Who's Now and 50 States in 50 days.
But rather analyzing what's on ESPN, its also important to take into consideration what's not on ESPN. In particular, its been 3 years since a NHL game was broadcasted on the sport's leader. Meanwhile coverage of pro and in some cases collegiate sport like football, basketball, baseball, and soccer have thrived on the network. So why no NHL on ESPN?
In a nutshell, upstart network Outdoor life (now Versus) made a big play for hockey after the 2004 strike hoping to buy the TV rights for a deflated price. Wikipedia has a great article about the NHL on Versus you can read found here.
I have watched the NHL on Versus on occasion, and have to say its quality. But the fact remains having games on the network is detrimental to the league regardless what they are paying.
First off Versus is distributed to about 73 million households compared to the 91 million households ESPN reaches in the US. Right off the bat thats almost 20 million households who no longer have the opportunity to watch the NHL via their cable provider.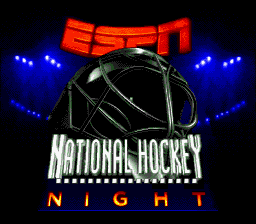 However the largest issue is that Versus is still an emerging entity on cable television. Typically viewers have a rotation of channels they surf and ESPN is a staple in many viewers rotations. Versus is getting there, but sometimes its odd channel number (on DirecTv ESPN IS73, Versus is……603) keeps its programming away from interested viewers.
ESPN through its website, radio network, and other programs also is very skilled in self promotion of their events. In a nutshell, they can build buzz for an event with reminders about games, updates on the Bottom Line, previews on SportsCenter, and radio show discussion of games and storylines. Although they wont admit it, when the NHL moved to Versus to ESPN marketing machine turned against the NHL.
ESPN analyst Don Cherry…known for is sense of style
Versus has leveraged their NHL contract and grown as a network and the ratings are on the rise. But the truth is that never has the NHL been so distant from the mainstream American sports fan. The real bummer is that despite the speculation that hockey would be coming back to ESPN next year, Versus inked an extension with the NHL which will keep hockey on the network for the next 3 seasons (Deal valued at about 75 million a year).
Its really a shame as the NHL really needs to get back to "The Sports Leader" if they have any chance to stay competitive with other pro leagues and emerging sports like Nascar, MMA, and a hoard of others.
Plus I miss Darren Pang and Gary Thorne and Steve Levy are better suited for hockey.